Welcome to the official website of
Blanche-Neige
Guest house, cultural center, dedicated to your rest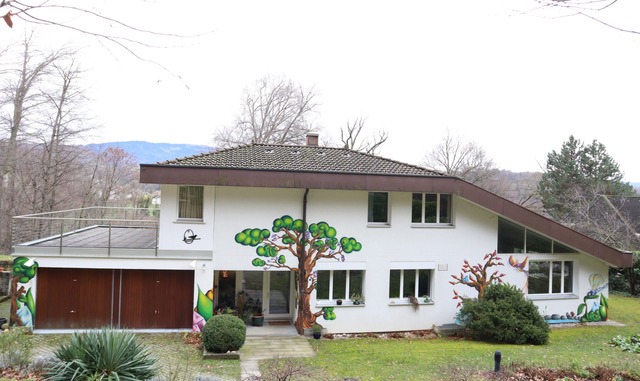 Marly (Fribourg/Switzerland)
Dear guests,
It was love at first sight when I came upon this house located at the edge of a forest. I just had to call it "Snow White" as it reminded me of my favourite childhood character who could talk to the animals of the woods.
Here we encourage biodiversity. It is not rare to see roe deer, squirrels, foxes, hedgehogs, blue tits as well as birds of prey, such as buzzards and kites. This place is dedicated to the nature surrounding us, which I am in awe of and wish to share with you.
I even go a step further by inviting you to cut yourselves off from your daily routine.
Many guests approve the idea of being electronically unattainable for a while and are grateful for it.
You will be very welcome in this quiet house, which benefits from exceptional light and comfort.
For breakfast, which is included in the rate, we will serve fresh and local produce carefully chosen, along with home-baked bread.
Fruit and fresh flowers will be in your room awaiting you.
I hope to meet you soon!
Sylvie